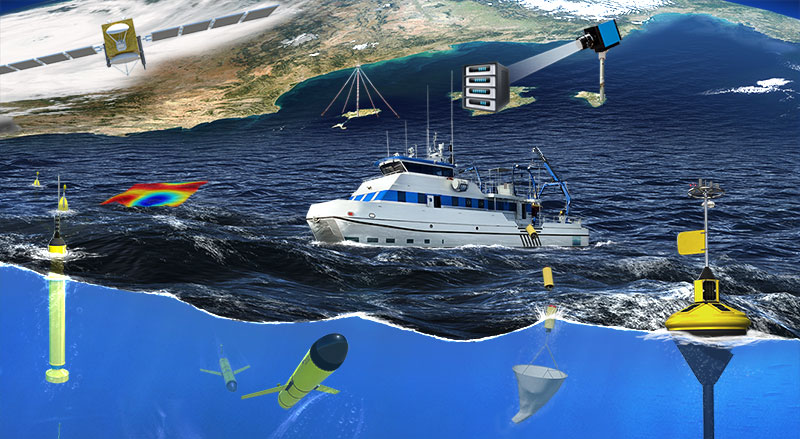 MEDCLIC: THE MEDITERRANEAN IN ONE CLICK
We invite you to immerse yourself in a sea of information thanks to the multiple operating systems which are currently monitoring the Western Mediterranean, collecting real-time data which is accessible to all of society.
Explore the different observation systems, learn about temperature and wave forecasting and discover the importance of oceanographic research.
OCEANOGRAPHIC OBSERVATION SYSTEMS
Technological innovations have contributed to the development of multiple operating systems for marine and coastal observation. These systems provide a flow of continuous data integration, which ensures its availability for researchers and the society at large in real-time.
Systems for observation and data management
SOCIB news
Desde siempre el mar me ha atraído mucho. Nunca pensé que podría combinar mi pasión con mi trabajo como i...
29/11/2016
Desde hace 15 años el CSIC organiza la Semana de la Ciencia y la Tecnología, permitiendo que la ciudadanía entre en ...
16/11/2016
Los días 29 y 30 de octubre la ciencia inundó Inca dónde miles de visitantes se divirtieron con los talleres y demos...
31/10/2016
El próximo 18 de noviembre y con motivo de la Semana de la Ciencia, arranca La mar de ciencia, el concurso para jóvene...
28/10/2016
La revista Journal of Geophysical Research publica un artículo sobre el estudio de la variabilidad de mesoescala en la c...
06/10/2016
Javier Estelrich Vaquer, estudiante de 3er curso del Grado de Ingeniería Industrial en la UIB, nos cuenta su experiencia de pr&aac...
27/09/2016